The mattress is the heart of the bed and must be considered as the central piece of any bedroom. Time 2Dream
offers different ergonomic qualities of its mattresses that are characterised by the type of structure, the materials and the fine fabrics that cover them.
Modern, sophisticated and increasingly in demand, Time 2Dream mattresses offer support and comfortable sleep. Their most appreciated qualities are elasticity, resistance and strong antibacterial properties, which make them particularly suitable for people suffering from allergies. The selection of Time 2Dream mattresses meets the highest production standards and only offers non-toxic materials that are free of substances harmful to health, to ensure a 100% safe rest.
Each Time 2Dream mattress is designed with specific ergonomic and technical features to respond optimally to any physiological need during sleep.
Time 2Dream has been taking care of your sleep for over twenty years with the certainty that a day full of vitality depends on a correct rest.  All Time 2Dream products are in 100% Made in Italy - with innovative materials advanced technologies.

At the center of the Time2Dream brand, is the core of our concept of mattress: are the 2 Dimensions of sleeping:
Relax, to use your mattress in everyday life even during the day.
Rest, to sleep during the night in all phases of sleep: Light, deep and REM phase.

With its wide range of certified Presidium Healthcare products, Time 2Dream is always ready to satisfy the most demanding customers. The wide variety of models offers solutions for the most needs such as: greater comfort, hypoallergenic materials, memory foam, breathable fabric, fireproof and ecological materials.

The exclusive Time 2Dream mattresses are designed to meet the expectations and morphology of all, improving your quality of sleep. High quality materials and hand-stitched finishes make Time 2Dream a prestigious and refined Italian brand. 

Tired of sleeping badly? With Time 2Dream you have access to technology that adapts the mattress to the weight of your body and your position for a complete customised support to ensure a "dream sleep".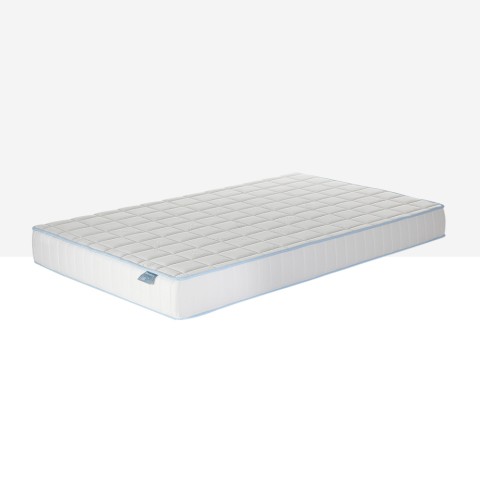 check Availability request sent!
-£90.00
New product
Out-of-Stock