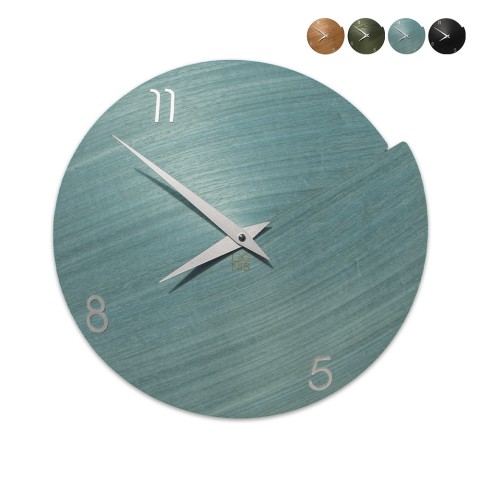 Partly for utility, partly out of habit, wall clocks are an inevitable presence in practically all homes.
Despite the fierce competition from smartphones and other digital devices, always having a fixed reference point where you can check the time is still a practical and convenient alternative. Furthermore, to the function for which they were designed, these furnishing accessories also add the aesthetic aspect, allowing you to break the monotony and focus attention with modern and captivating designs or with particular colors and shapes.
Choosing a wall clock today may not be a simple operation: there are many models available on the market, each with its own unique characteristics, and you must carefully consider your needs before proceeding with the purchase. First of all, it is necessary to evaluate the destination: bedroom, corridor, kitchen and living room are the most popular locations but there is no lack of possible solutions. As far as style and size are concerned, here it is personal taste that guides preferences and the freedom to dare and experiment is not limited.
The modern wall clocks signed by dESIGNoBJECT represent an excellence in this sector: the result of a fine craftsmanship, they are 100% Made in Italy items with attention to the smallest details to ensure maximum customer satisfaction in terms of construction quality, aesthetics and operation. . After being designed and built with first choice materials, each watch is screen-printed by hand in order to fully respond to the fundamental criteria of originality and uniqueness. Their design, be it innovative, vintage, industrial or whimsical, adapts perfectly to any domestic environment and enhances the general character of the room with its presence. The mechanism is silent and reliable, perfect for not disturbing with that annoying and thumping ticking that characterized the older timepieces.
Discover on this page our selection of the best wall clocks currently on the market: at your disposal you will have a wide range of colors, styles and sizes to choose from!