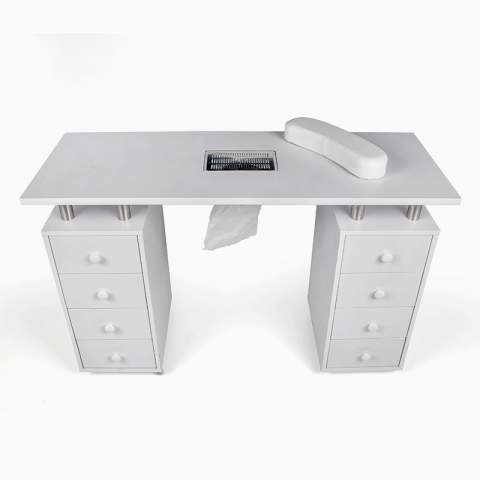 The manicure and nail reconstruction table with Squoval vacuum cleaner is perfect for both private and professional use. Its innovative vacuum cleaner and drawer units will guarantee order and comfort.
The manicure table has been made with 8 large drawers in order to better organise the work tools. The structure, robust and durable, has been designed with the aim of reducing weight to facilitate handling without physical effort, thanks to the reliable wheels located at the base of the table.
The innovative suction system Squoval allows you to keep the work area clean at all times in silence that will allow you to work practically and in a perfectly clean environment.