alarm_on Spring Sales
Valid until
Plant pictures stabilized 4 60x40cm panels GreenBox Kit Lichene
visibility
other people are looking at this product right now!

Made in Italy
card_giftcard All the prices include VAT
Price:
£599.95
Save £100.00
Estimated delivery date:
help_outline
The delivery date is estimated and may vary in case of unforeseen circumstances.
Fully secure payment methods
Free shipping until Tuesday
Return within 14 days
Order fullfilment within 24 hours
Safe and appropriate packaging
Brand New Product
Making a green wall has never been easier with the GreenBox kit Lichen by Moss Design!
The GreenBox Kit Lichen by the Italian Moss Design, a company specializing in the production of vegetable furniture components, is the best solution if you want to create a do-it-yourself green wall. The 4 panels are in fact designed to be assembled easily in order to create a bespoke corner of green between the walls of the house or to set up the rooms of your business in an original and exciting way. Ready to be applied, each panel of the GreenBox modular system measures 60 x 40 cm and is made up of 100% natural and stabilized Nordic lichen whose tufts are carefully fixed by hand in Italy. Through the innovative stabilization process that stops growth and aging, the lichen keeps its appearance unaltered for years without having to be watered or needing light; in this way it does not emit carbon dioxide (residue of chlorophyll photosynthesis) and being an antistatic product it does not favor the accumulation of dust on its surface which always remains fresh and soft to the touch.
Choose the quantity of panels you want and create an original and completely personalized furnishing solution with the GreenBox Kit Lichen by Moss Design!
ProduceShop selects only the best products for each category based on qualitative and aesthetic characteristics with the aim of distributing on the market only items that fully satisfy the needs of its customers.
Technical features:
Modular system consisting of 4 panels ready to be applied to the wall
Panel dimensions: 60 x 40 cm
Total covered area: about 1 m2
100% Made in Italy quality product and design
100% natural and ecological Nordic lichen from Scandinavian Tundra
Stabilizing treatment that preserves the quality and aesthetic appearance
Zero maintenance product, it does not require irrigation, light or particular temperatures
Soft and cool to the touch surface
Sound absorbing, hypoallergenic, non-toxic and antistatic, does not attract insects
Do-it-yourself decorative vegetable wall composition
Improves well-being and contributes to relaxation
Suitable for furnishing domestic and public interiors
Support base to choose between PVC and semi-flexible
Data sheet
Certification

Compositions

Models

Size

Ean13
Specific References
ean13

7630377935099


Ask for free consulting with our architects and interior designers!
ProduceShop Personal Designer is composed by a team of architects and interior designers that offer their expertise to help you choose your next indoor and outdoor furniture
According to your requests, we will offer you a free consultation. This service is offered to maximize your satisfaction!


Is the product out of stock and you missed the opportunity to buy it?
Don't worry, starting today you can pre-order the desired item at the promotional price you see online right now.
What is a pre-order?
Pre-ordering allows you to reserve a product easily and without inconveniences.
It allows you to order an item, to avoid checking every day if it is back in stock.
As soon as the product is in stock, we will proceed with the shipment to your home or place of choice.
When will the pre-order payment be charged?
You will be charged for the full amount on the same day as the pre-order.
When will I receive the product?
With a pre-order, you will have priority on receiving the product, so you will be the first on the list to receive it as soon as it is back in stock.
You will also have the certainty of paying today's discounted price and, above all, of securing the "free transport" promotion in case of changes in the future (price increases, promotions expiration, etc.).
Can I purchase pre-order products together with other items, in a single order?
Of course, yes, by choosing one of the two options below:
a) Single delivery: We will only deliver your entire order when all items are available. In this case you can easily add pre-order products and available products to your basket.
b) Multiple deliveries: We will deliver the available products first and then ship the ones in pre-order when available. In this case, we advise you to create two separate orders: one for the items that are immediately available and one for the items available for pre-order.
How can I pre-order?
You can pre-order by simply filling in the form below and our customer care will take care of the rest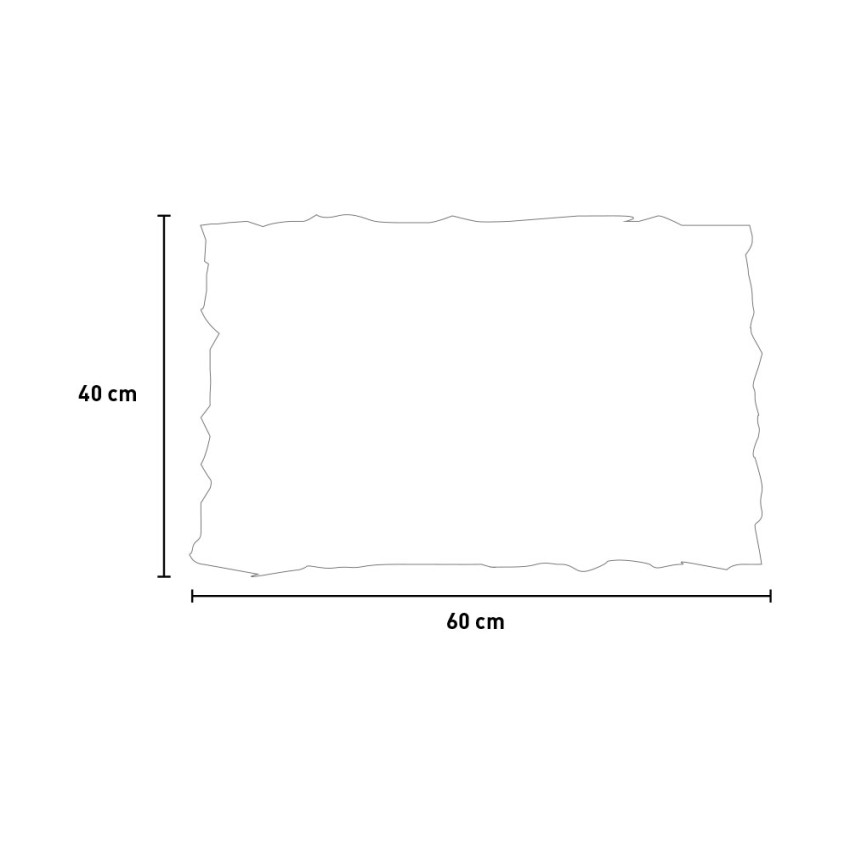 8 other products in the same category: