Gym mats and rubber floor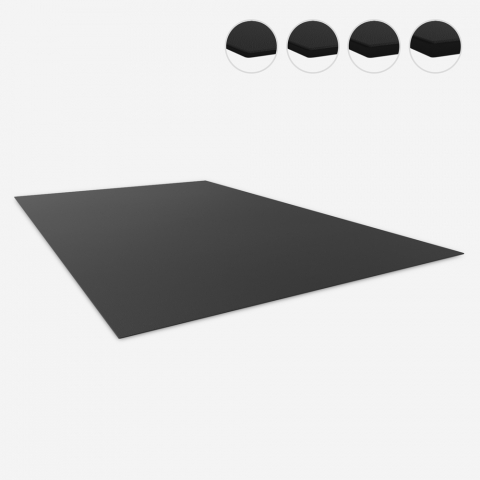 check Availability request sent!
-£100.00
New product
Out-of-Stock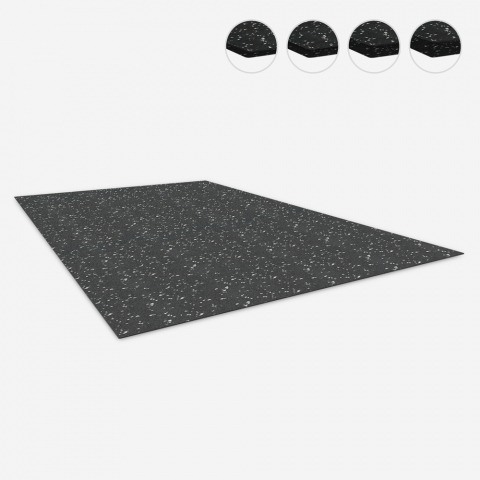 check Availability request sent!
-£100.00
New product
Out-of-Stock
After consulting its team of experts for a long time, ProduceShop has selected for you in this category the best gym mats, tiles and rubberized floor rolls for covering the fitness areas of your facility.
Home gyms and gyms have several aspects in common, above all the fundamental importance of adequate protection for the floor: when using weights, barbells and machinery such as treadmills or exercise bikes, some precautions must be taken to avoid damaging the surface below. A professional structure will undoubtedly have different needs compared to its own home fitness corner but, in principle, the principle is the same: let's see together what is possible to do.
The floor of a gym is constantly subjected to stress: beyond the simple footfall, it is subjected to the vibrations of the equipment and, with particular reference to some rooms, it must be very resistant to be able to withstand the so-called drops made with the barbell without problems. or the accidental falls of weights, sometimes of considerable size, used for example for cross training or powerlifting. Therefore it is necessary to protect this surface in an optimal way: a practical solution and much appreciated by the managers consists in the laying of rubberized floor rolls or in the progressive combination of shockproof tiles. These items have peculiar characteristics that make them suitable for intensive and professional use: they have non-slip, wear-resistant and water-repellent surfaces that ensure customers the opportunity to train in total safety; moreover, by virtue of the remarkable quality of the materials used, cleaning and maintenance will be extremely simple and within anyone's reach. Depending on the intended use of the various rooms, different thicknesses can be chosen, generally between 4 and 40 mm.
As for your home gym, however, the space to be covered will be much smaller and, consequently, you can opt for a mat, to be placed perhaps under your bike or treadmill to reduce vibrations or near the workstation. lifting the barbell, in such a way as to protect the floor from the accidental fall of the Olympic discs.
All the products in this section are made in Europe with high quality synthetic and recycled rubbers that guarantee safe use and excellent wear resistance, making workouts a worry-free pleasure. The available versions differ in thickness and size, with the aim of satisfying the most diverse needs of private users and professionals in the sector.